I saw one of this seller's items on Etsy some time ago and I fell in love.
It was actually the
piece shown above
that drew me in. The description tells you that the legs are graffitti on a wall. How curious!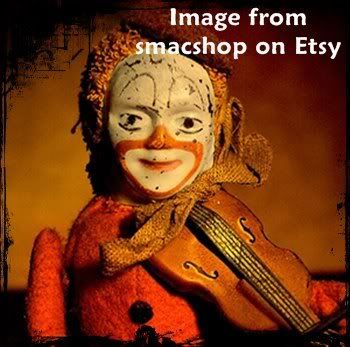 I absolutely love the whole
forgotten toy aspect
of the shop. Some of the images are just sad but lovely all in one which is something I really enjoy in my collections.
This is another seller from my Etsy Wishlist....
I have yet to make a purchase but I am giving this seller an A+ for having a shop that pleases my eyes!
+Christie+