It is no secret that
Stoopidgerl's
Etsy shop makes me drool.
It also makes me feel all kinds of other things... It's like sensory OVERLOAD!
She recently just hit an Etsy milestone- 1000 sales. *insert applause here*
I had a hard time picking just one item to highlight, I just adore so many of her things.
With 220 items to choose from, you will probably have a really hard time picking a faveorite too!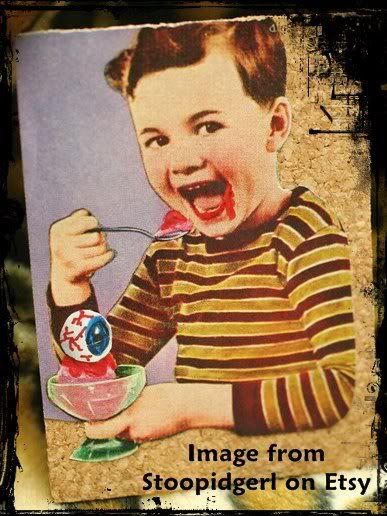 This
art piece
makes me happy. Price tag is $15.16
Her
necklaces
are fantastic!
I own two myself and wear them all the time. (pssst. she made me one using one of my creepy dolls images-squeal!)
okay, I will stop blabbering.
Just head to her shop and see for yourself what I mean.
The colors will mesmerize you, The candy might give you a tummy ache, and you will most certainly long to be in Las Vegas!
This girl gets an A+
+Christie+